Anti-Aging A+ (NMN20000) Salad Drink Mix 30 Sachets #FOREVERYOUNG
Regular price

Sale price

$449.99
Benefits

A+ NMN20000 Anti-Aging Salad Sachet has these 10 Amazing Benefits:

1.Promote a healthy cellular aging process
2.Support cellular energy and help maintain healthy DNA levels
3.Skin beautification: refine pores and fine lines, brighten skin
4.Improve sleeping quality.
5. Antiaging and Antioxidant
6. Restore Body Function
7. Enhance Metabolism
8. Improve Skin Quality
9. Improve Sleeping Quality
10. Protect Against Free Radical Damage
Ingredients

Resveratrol
NMN(β-nicotinamide monucleotide)
Turmeric
Coenzyme Q10
Acerola Extract
Grape Seed Extract
Psyllium Husk
Fructooligosacharide
Kale
Arugula
Raspberry
Purple Potato
Isolated Soy Protein
Goji Extract
Beet Root
Lemon

Why you need Salad Mix

1) The overweight and obese population in the world has exceeded 650 million. A lot of office workers are sedentary for prolonged periods, their lack of exercising could lead to obesity.
2) Urbanites eat lavishly every day. Often eating heavy, greasy, low-fiber foods. Poor eating habits lead to a defective nutrition intake.
3) Poor gastrointestinal health is becoming more and more common. The accumulation of toxins gradually leads to a dull complexion and bad breath.
How to Drink

Add a sachet of Future Salad into a bottle filled with 250ml of water at room temperature. Avoid using hot water and shake well until all the substances dissolves. Drink immediately and stay hydrated after consumption.
Who can drink

Future Salad is 100% all natural ingredients who is suitable for People of all ages.

-Want to loose weight?
-Constipated?
-Hunger after workout or after long day?
-Not eating enough fiber?
-Want a healthy meal replacement?
-On 168 diet?
-On Keto diet?

Healthy and easy ways to lose weight has never been easier with Future Salad Drink Mix.
FAQ

Q: What is Future Salad Salad Mix?
A: Future Salad is a drink powder made by refining more than 10 kinds of all-natural ingredients through the Krystallos Sublimation Drying Technology.
It is different from traditional salads, this is drinkable salads. One sachet is equivalent to 5 bowls of salad nutrition.

Q: How many times a day is recommended to drink the Future Salad? Can we drink it constantly/ for a long term?
A: Future Salad is made with all-natural ingredients, without additives and medicine. No concerns of side effects. It can be used as a daily nutritional supplement.
For your reference, we recommend 1 pack per day.

Q. Can it be used with a ketogenic diet?
A: Consult your nutritionist first. Generally speaking, the carbohydrate ratio (including sugar) for keto diet is 5-10%. Each sachet of Future Salad is 21kcal and contains 2.4g sugar.

Q: Can it be used with 168 diet?
A: Yes, it is recommended to replace the normal breakfast with a new salad at 10am every morning and finish dinner by 6:00pm. It can also be used in conjunction with exercise schedules to replace lunch or dinner according to individual needs.

Q. Why does the Salad Mix turn into a jelly texture after mixing?
A: When aloe vera and guar gum absorb water, they will solidify into a gel-like form after a period of inactivity. It is recommended to drink immediately after brewing to preserve the best taste.

Q. Do it require refrigeration?
A: No, just store in a dry place at room temperature.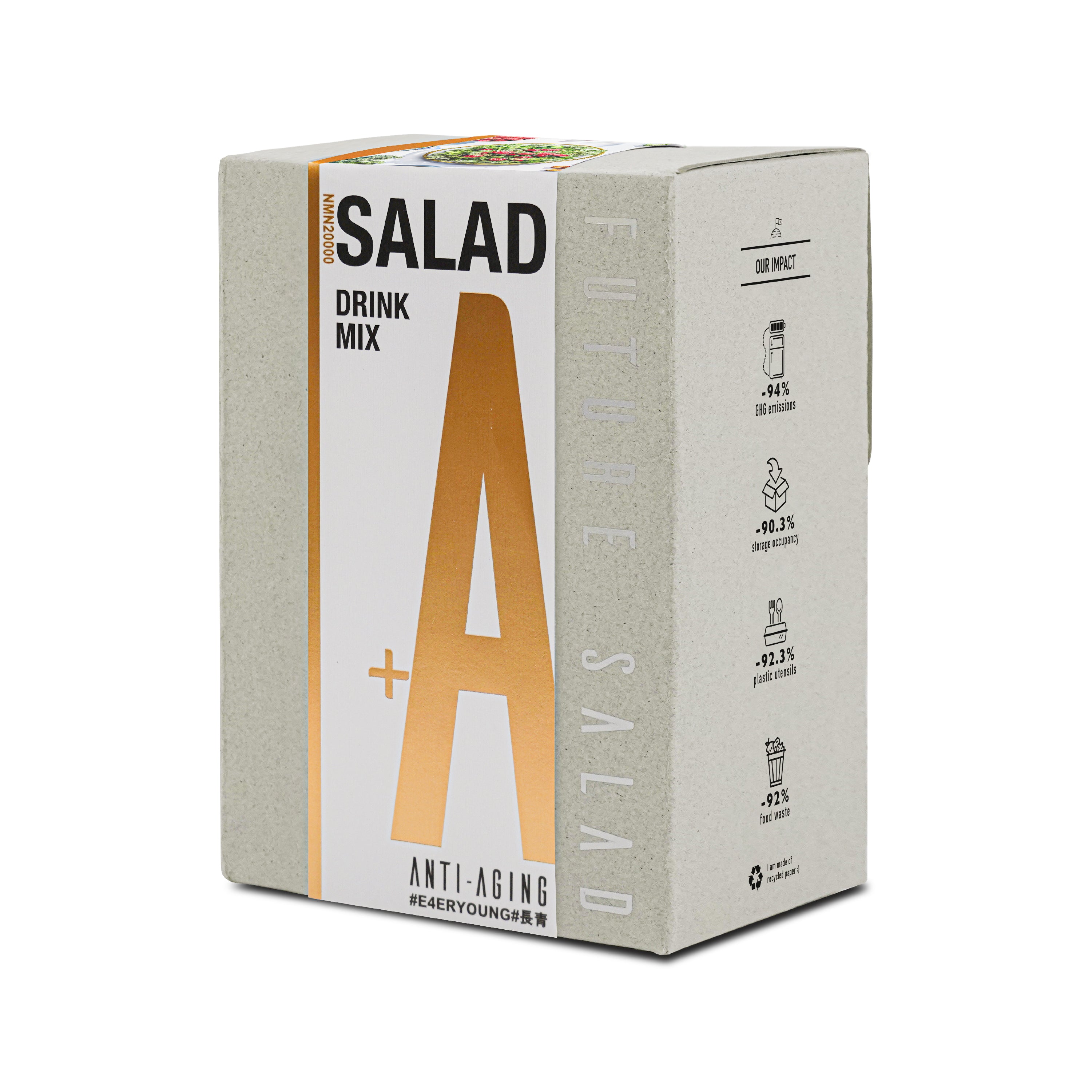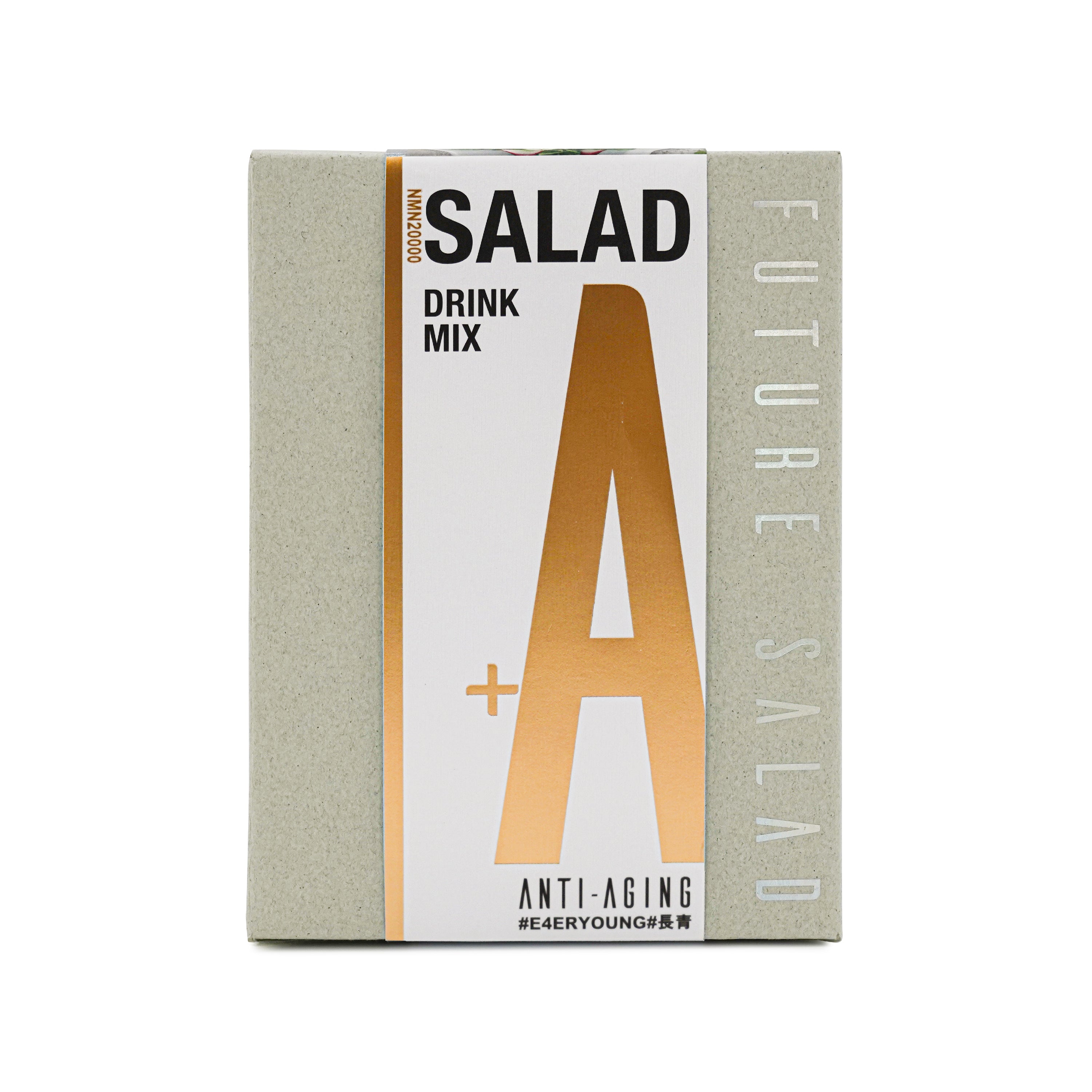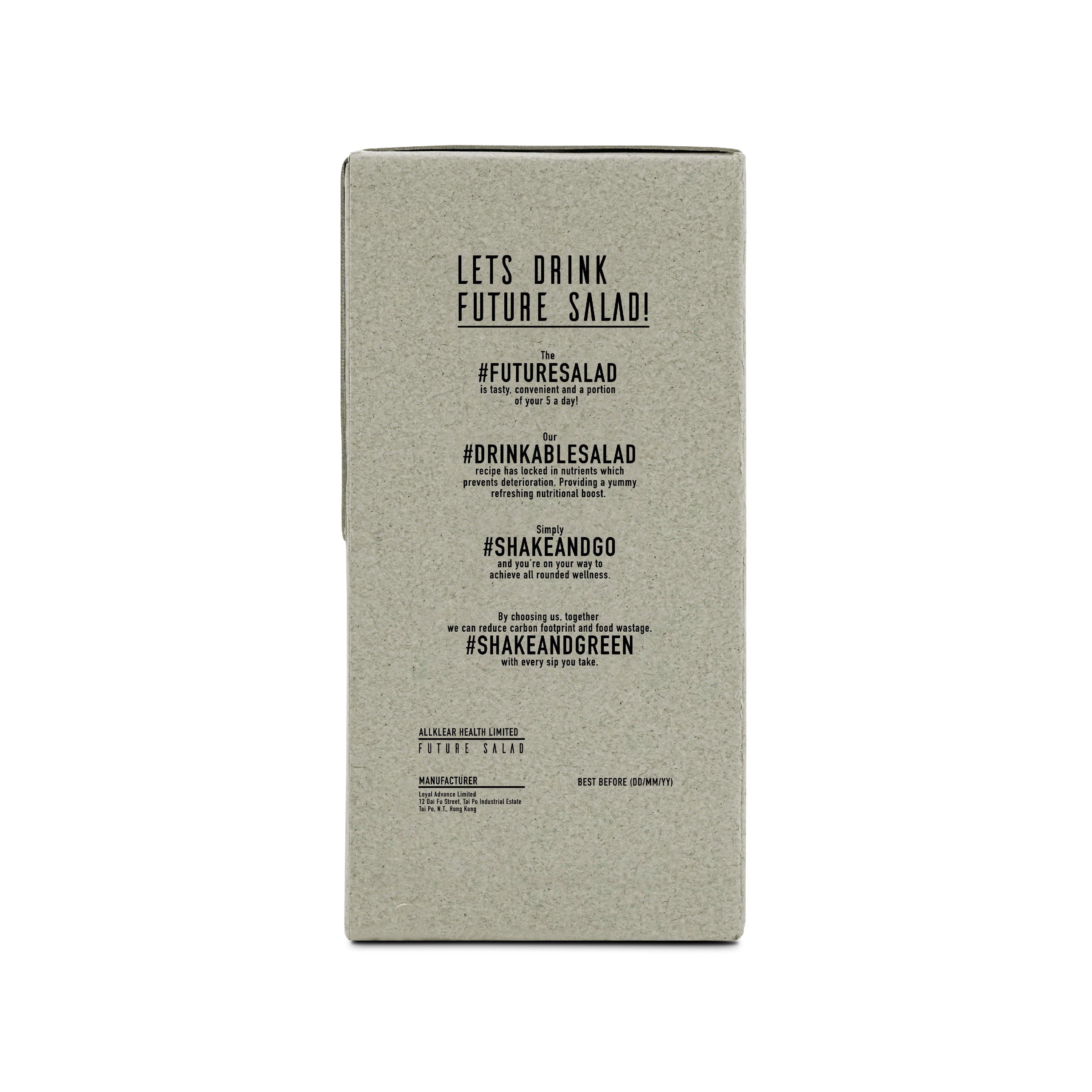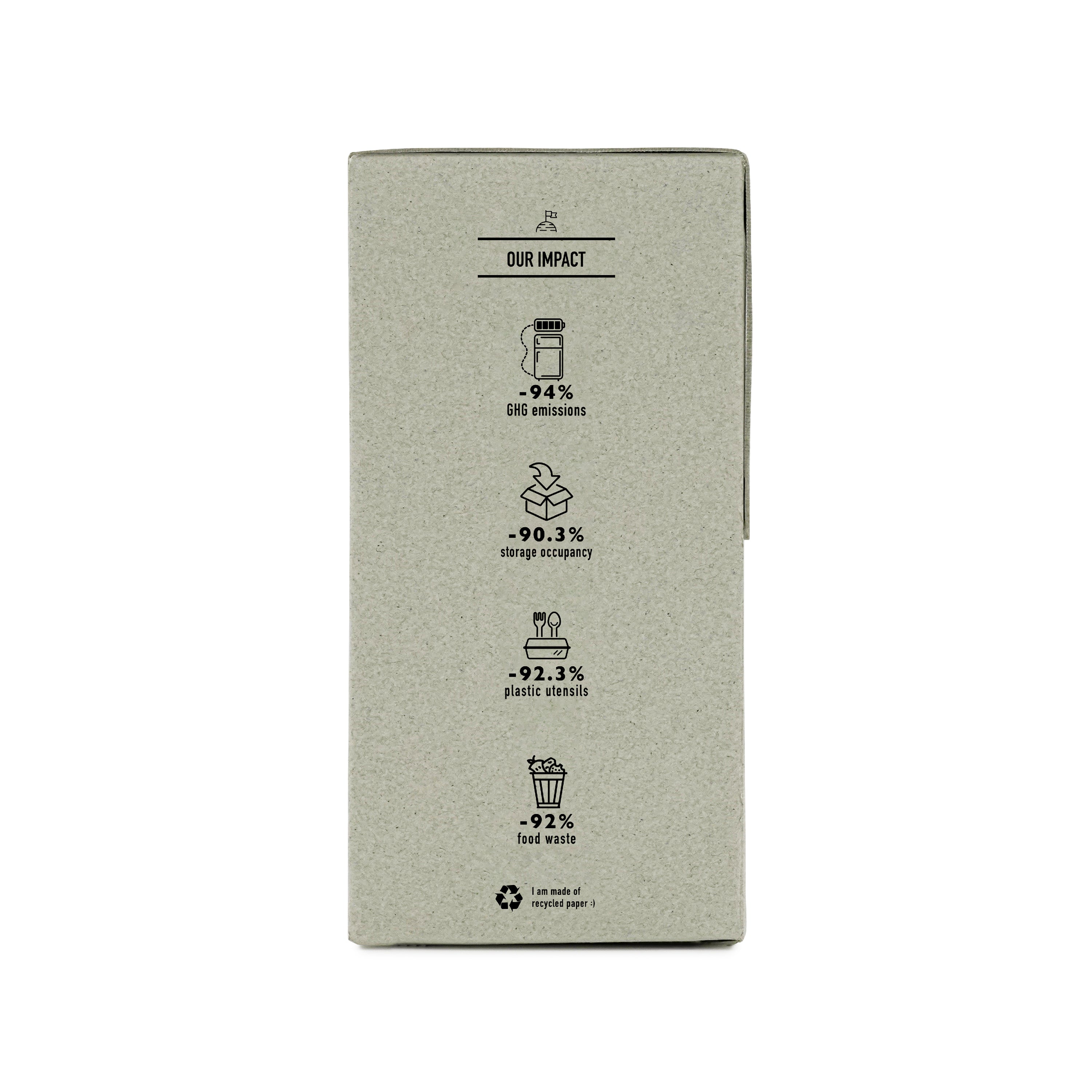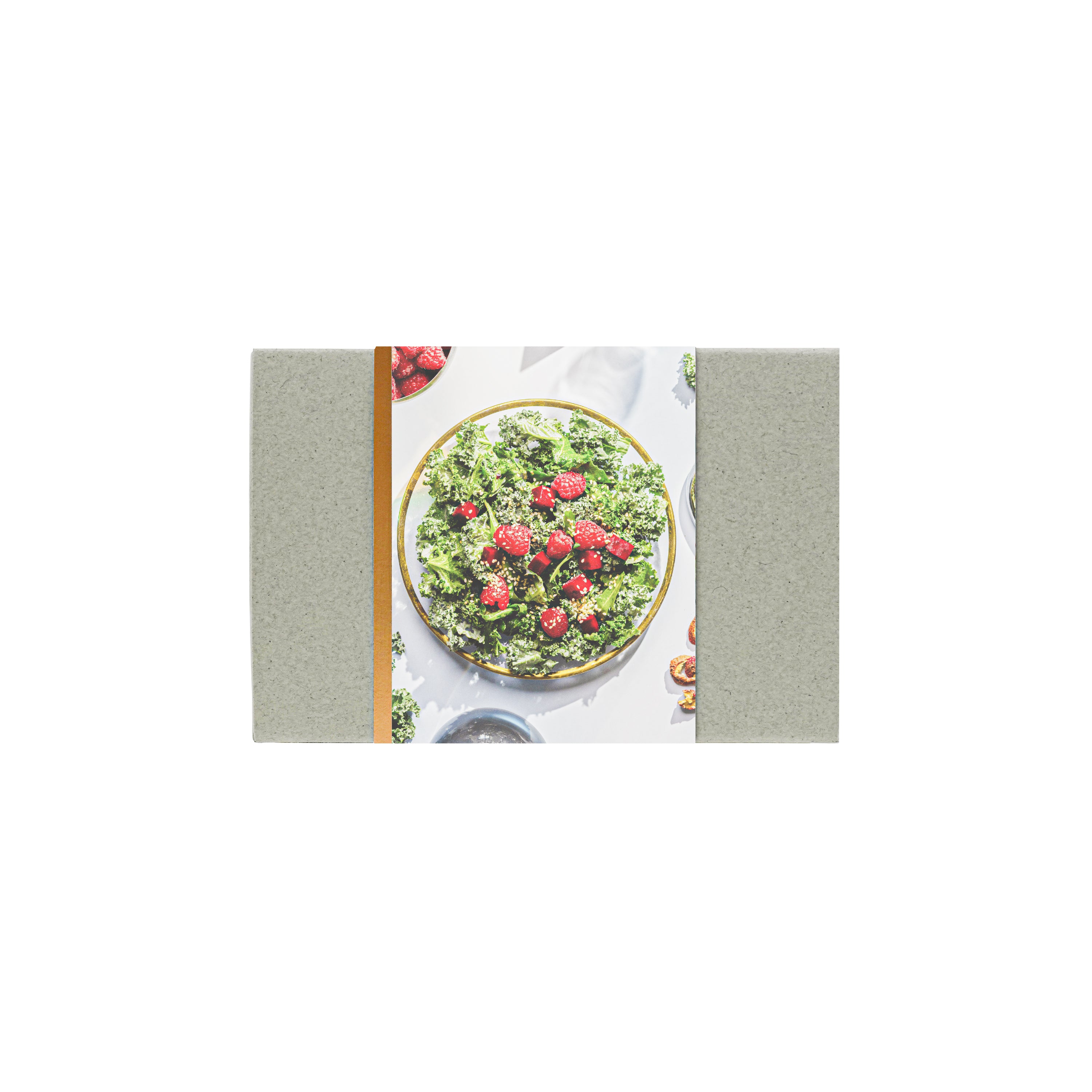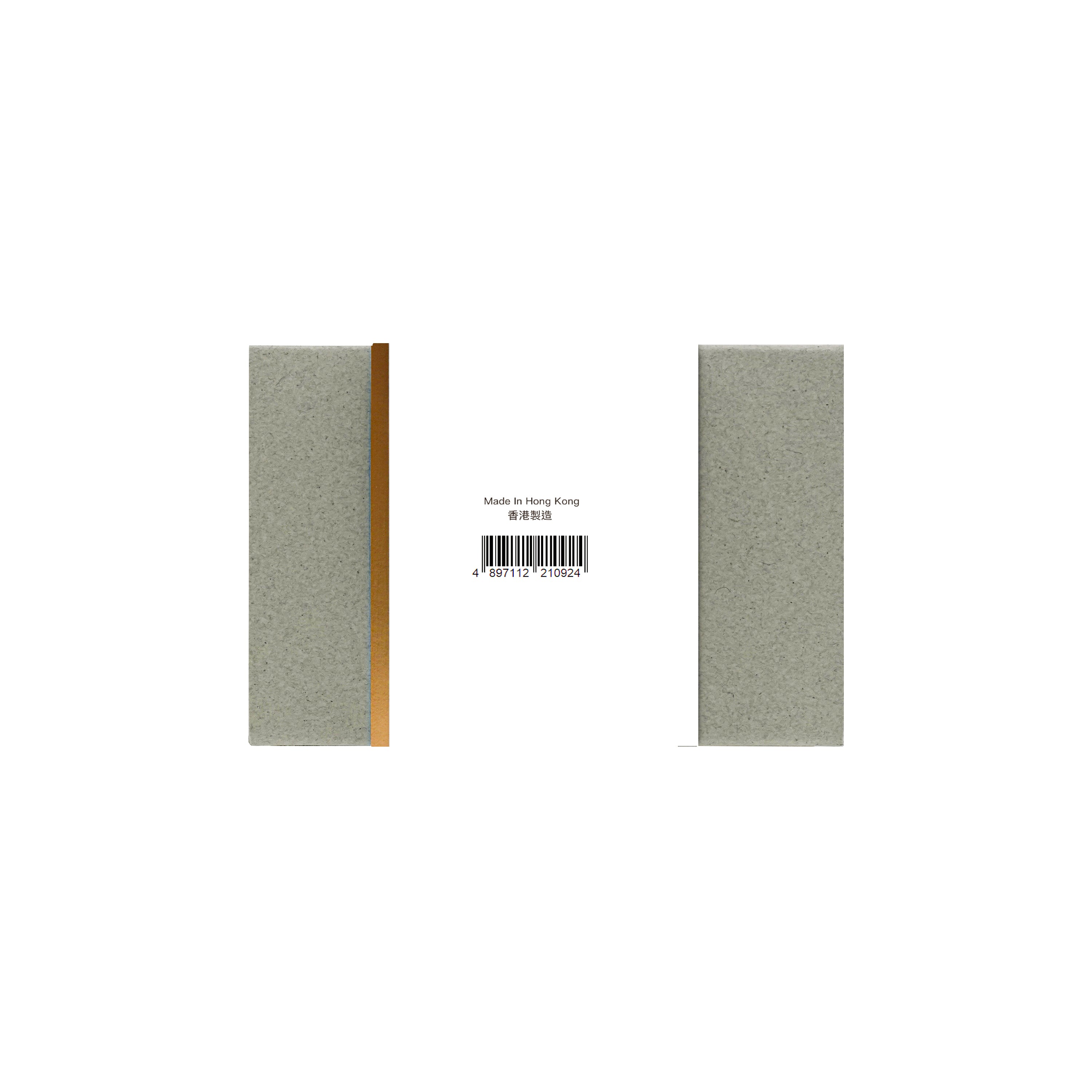 Product Details
Anti-aging Salad Drink Mix(NMN20000) made from natural vegan ingredients. Using space-grade food technology, preserving all of the valuable antioxidants and nutrients. Simply add water and shake well to enjoy the delicious anti-aging effect. One sachet contains our exclusive formula with premium ingredients - Resveratrol, coenzyme Q10, grape seed extract, turmeric and NMN.